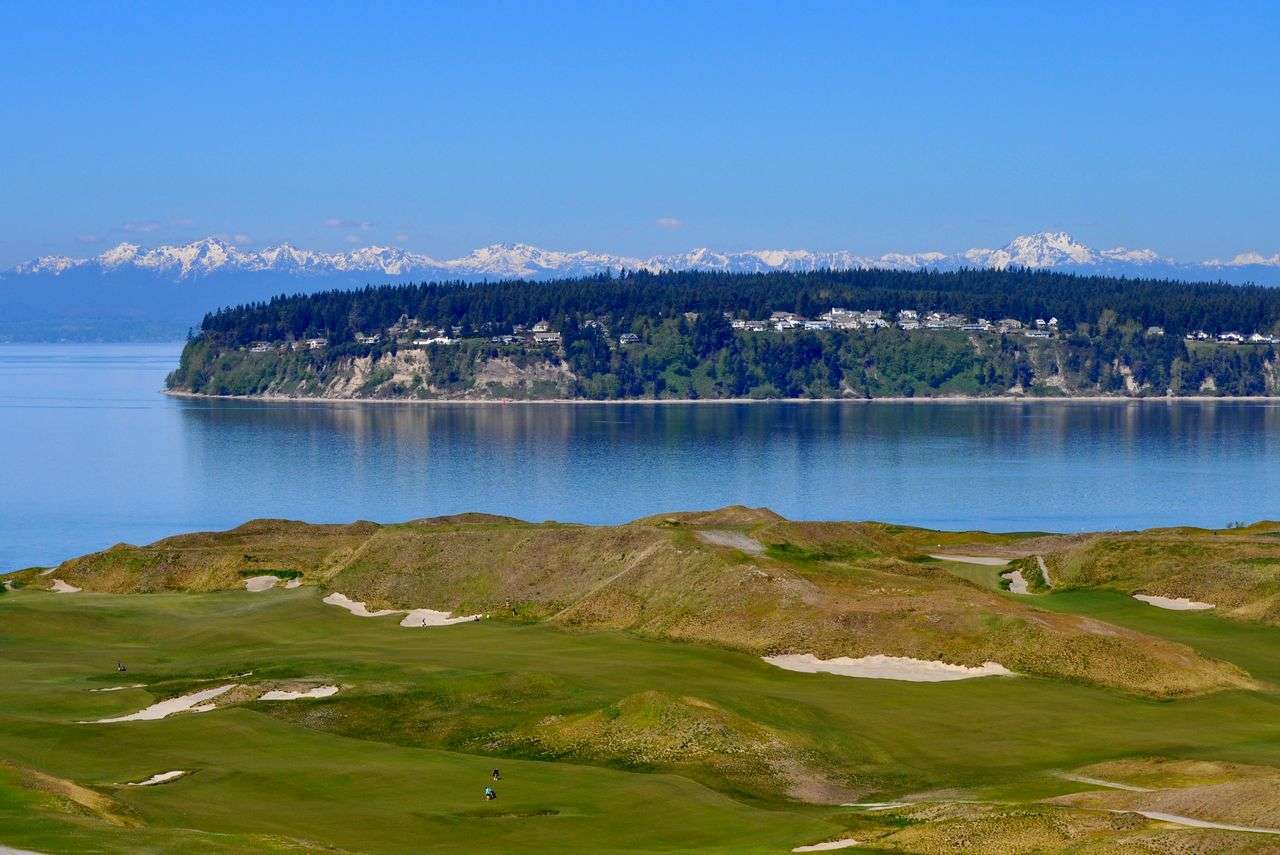 The charm of a small town feels has all the amenities that all other big city have to offer.  Quiet tree lined streets, familiar neighbors, award-winning schools and lifelong friends are among the many characteristics that draw people to University Place year after year.  It truly is a place where eventually "everybody knows your name!" – Cheers theme song
The city of UP offers a wide range of outlets for people of all ages and stages in life.  Award winning golf course for golfers to explore the waterfront & rolling greens of Chambers Bay golf course.  Walking enthusiasts love the numerous maintained trails within the residential communities or the 3 plus miles courses surrounding the golf course.  Parks and playgrounds are scattered in abundance of entertainment for your kids.  At the end of the day, you will see the most amazing sunsets. University Place is truly a town for everyone.
No need to travel far to enjoy a meal!!  Local favorites like Applebee's and  Lefty's offers a delicious burger while Cheers West has created an atmosphere where one can enjoy a sporting event while children are  kept occupied with video games, dart boards, and more.  Let us not forget the local icon, the cozy Pine Cone Café. University Place boasts four major franchise grocers: Safeway, Fred Myers, Trader Joes, and Whole Foods.  There is also the local Harbor Greens Plus so many stores to pick up last minute gifts at:  Hallmark, Home Goods, Rite Aid, Mud Bay, and many more.
The sense of community is evident by the regularly  held "Christmas tree lighting in the heart of our town center, or the  events also at Curtis High School.  There's no lack of entertainment opportunities either.  From outdoor summer concerts at Curran Orchard, Duck Days, Classic Car shows in the town center . University place is a city known for its breathtaking views of the Puget Sound and Olympic Mountains.
So take a drive through University Place and see if you fall in love with it the way I have enjoy living here and so many others.
Leslie Swindahl REALTOR®
Hawkins Poe Inc
253-312-0447 Cell
leslieswindah@hawkinspoe.com
lesliesellshouses.com